Internet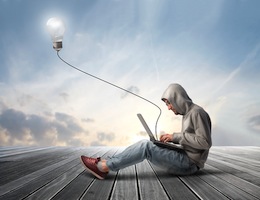 It is our contention that the Internet is the way of the future. In essence, both Internet and Cyberspace law are terms that encapsulate the legal issues related to use of communicative, transactional, and distributive aspects of networked information devices and technologies. In general, the Internet includes commercial, educational, governmental, and other networks, all of which use the same set of communications protocols. It is less a distinct field of law in the way that property or contract is, as it is a domain covering many areas of law and regulations. In fact, some of the leading topics, include, but may not be limited to, cloud computing, cyber piracy, cyber fraud, cybersecurity, defamation, e-commerce, free speech, intellectual property, net neutrality, privacy, spam, technological innovation, venue, and jurisdiction.
Our law firm provides legal representation for clients who need analysis of personal or corporate, transactional and regulatory issues related to the World-Wide-Web and its related sciences or technologies. We work in a wide range of legal disciplines, including, but not limited to, online commercial and non-commercial transactions or activities.
We seek to identify and address legal, consumer, and business issues affected by the implementation of new and emerging technologies and to facilitate the creation of infrastructures that protect and support e-commerce. Our law firm provides practical tools and guidance for individuals, consumers, business owners, or corporations who regularly deal with Internet and Cyberspace issues.
As the digital age forms the current global economy, the law continues to evolve in order to keep pace. As a society, we are increasingly forced to face new or different intellectual property issues. As such, our law firm provides a strong understanding of how the law and related technologies merge in order to provide solutions. We bring years of experience, knowledge, and pioneered thinking to the latest controversies. As the ever-changing technologies provide new and remarkable claims, which try out the limits of traditional laws, our clients return to us for support and advocacy.